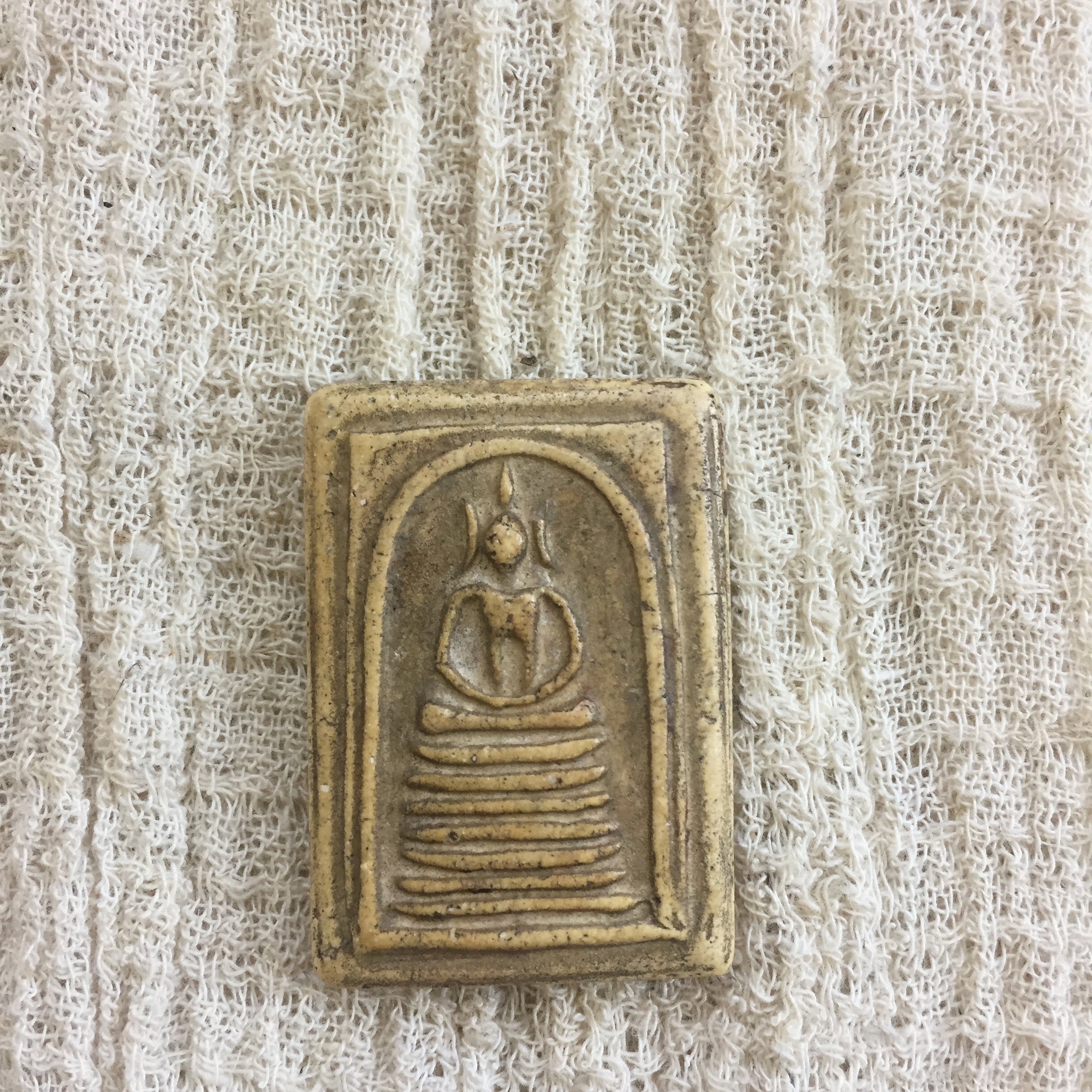 Blessed Thai Amulet
I acquired this amulet in Bangkok many years ago.
I believe it to be the 'Phra Somdej' Amulet, also known as the 'King of Amulets'. This is an image of the Buddha seated on a seven level throne.
It is believed to be a protective talisman which protects one from danger, and brings peace to one's life.
It is made from plaster or ceramic.