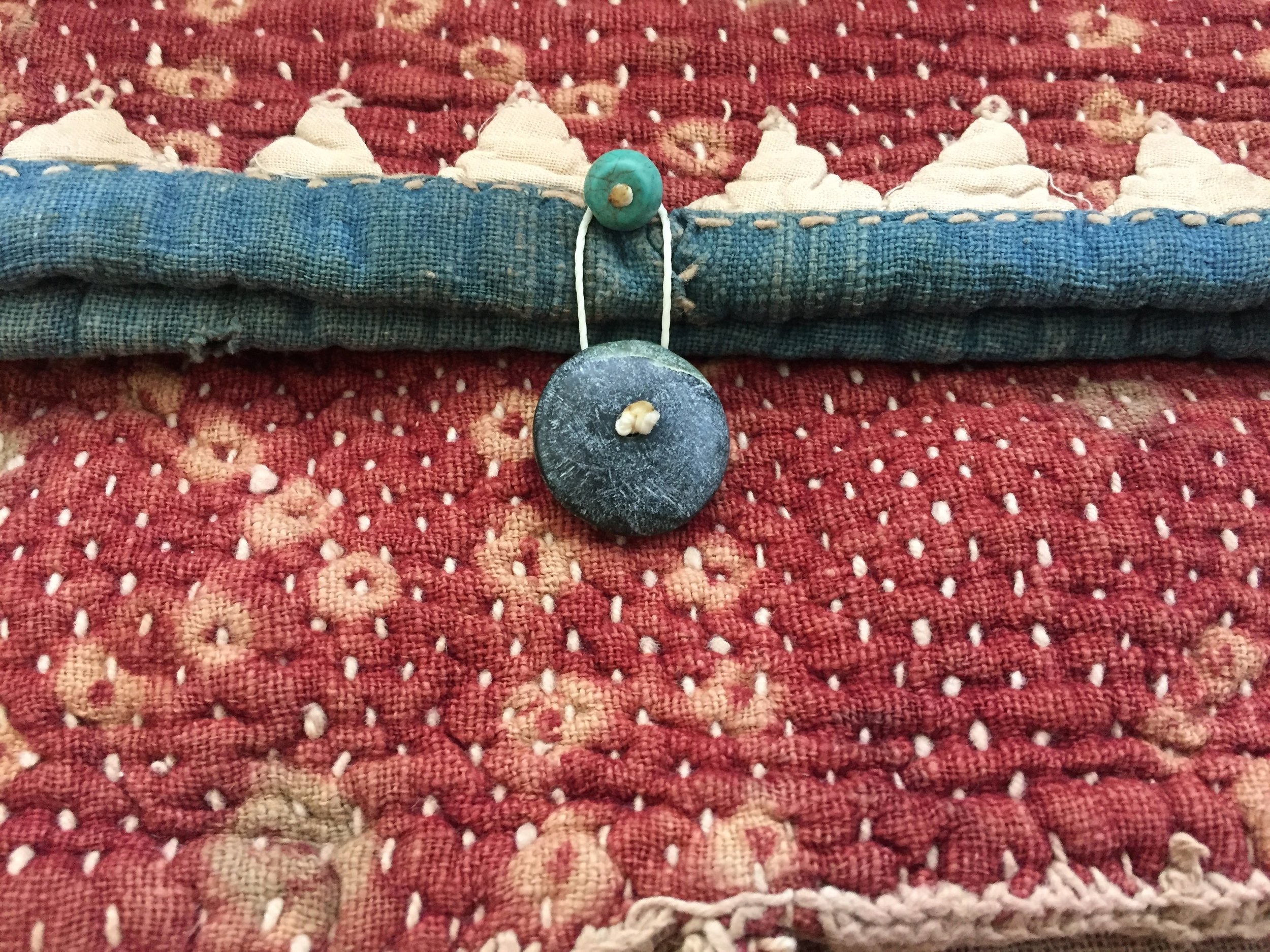 Vintage Kanta Pouch
This kanta embroidered bag is a vintage piece. It has employed the technique of bandhani, (tie dye) and features an indigo trim. I have used a jade disc and a turquoise bead as a clasp.
This pouch has been transformed into a usable collector's piece for medicine, tobacco, or sacred objects.
All imperfections are part of the uniqueness and handmade feel of this vintage piece of textile.
Dimensions -- Length 5", Width 8"